STAND UP AGAINST ILLEGAL GUN ACTIVITY, OWNERSHIP AND WEAPONS WHICH ARE CUTTING LIVES SHORT AND DAMAGING OUR COMMUNITIES EVERY DAY. 
SOLUTION TO REDUCE YOUTH GANGS AND GUN VIOLENCE: Education and mentorship.
HOW TO FUND THE SOLUTION: Regularly purchase any of the over 100 items from the growing product line.
Join the growing movement by purchasing Silence the Violence and and Shun the Guns' themed t-shirts for "Anti-violence t-shirt Fridays". Join a growing number of supporters who wears Silence the Violence and Shun the Guns t-shirts every Friday. Arm yourself with these tools and others and then make your voice continually heard beyond your tradegy, demonstration or march to increase the collective action for real change.  See the t-shirts and some of the over 100 other items below and the rest on Facebook.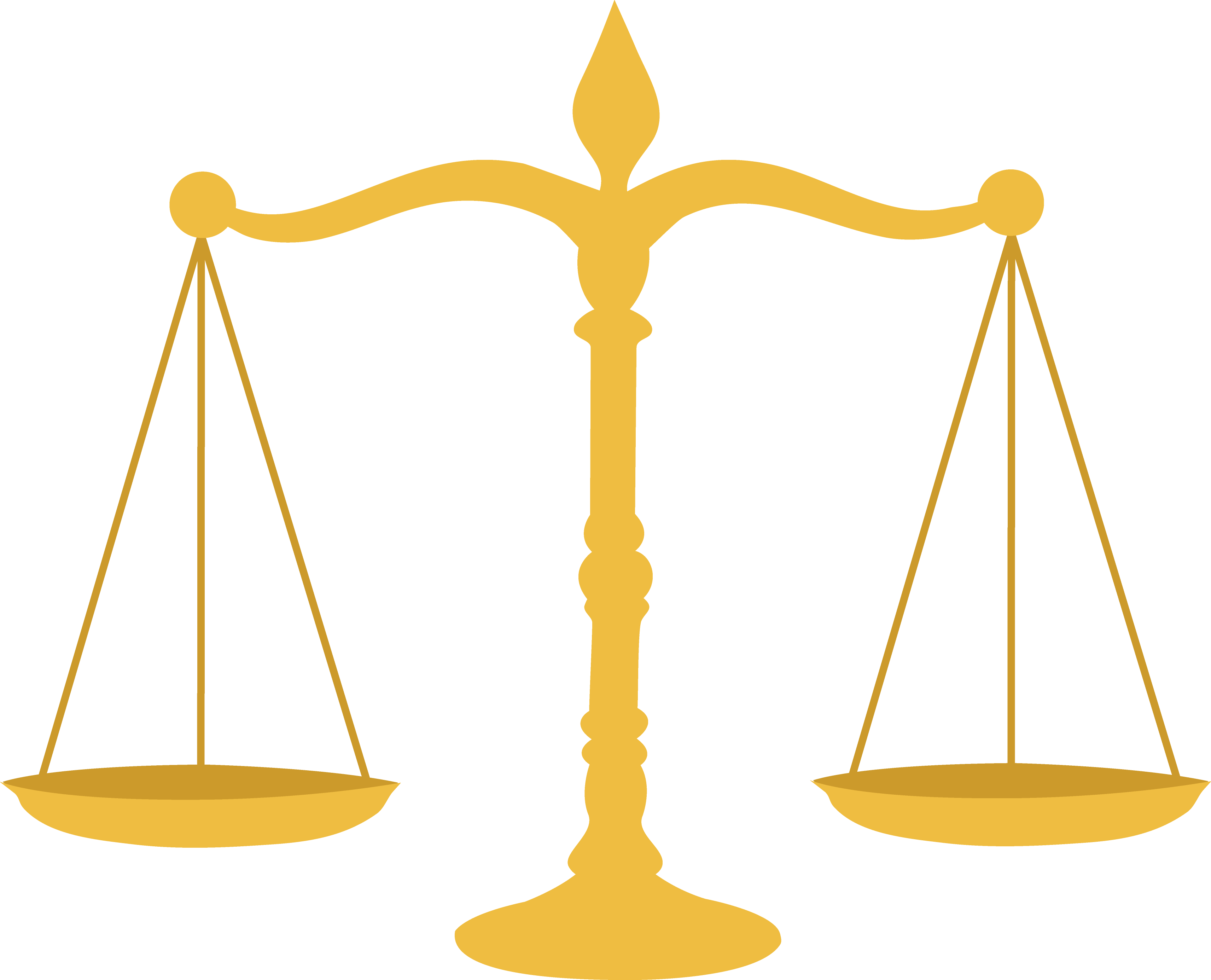 A MUCH NEEDED CHANGE FOR EQUAL SOCIAL AND ECONOMIC TREATMENT AND THE REDUCTION OF AVOIDABLE CRIMES FOR OUR VULNERABLE YOUTH HAS BEEN IN THE WORKS. NOW WE ARE INVITING YOU TO JOIN THE MOVEMENT TO GET OVER THE FINISH LINE.
Look out for the large sign below and other related signs that Silence the Violence and Shun the Guns' branding executives display mainly in the Toronto downtown financial district, in random areas in the G.T.A., events, at campaigns and/or this image on the devices of our partners and join the movement! People are regularly buying Silence the Violence and Shun the Guns' items because they want to spread awareness for change, they also realize that they must give back if they want change and above all, they want a safe environment. Your consistent and continuous purchases will insure that "hope" for the future will result in bankable results.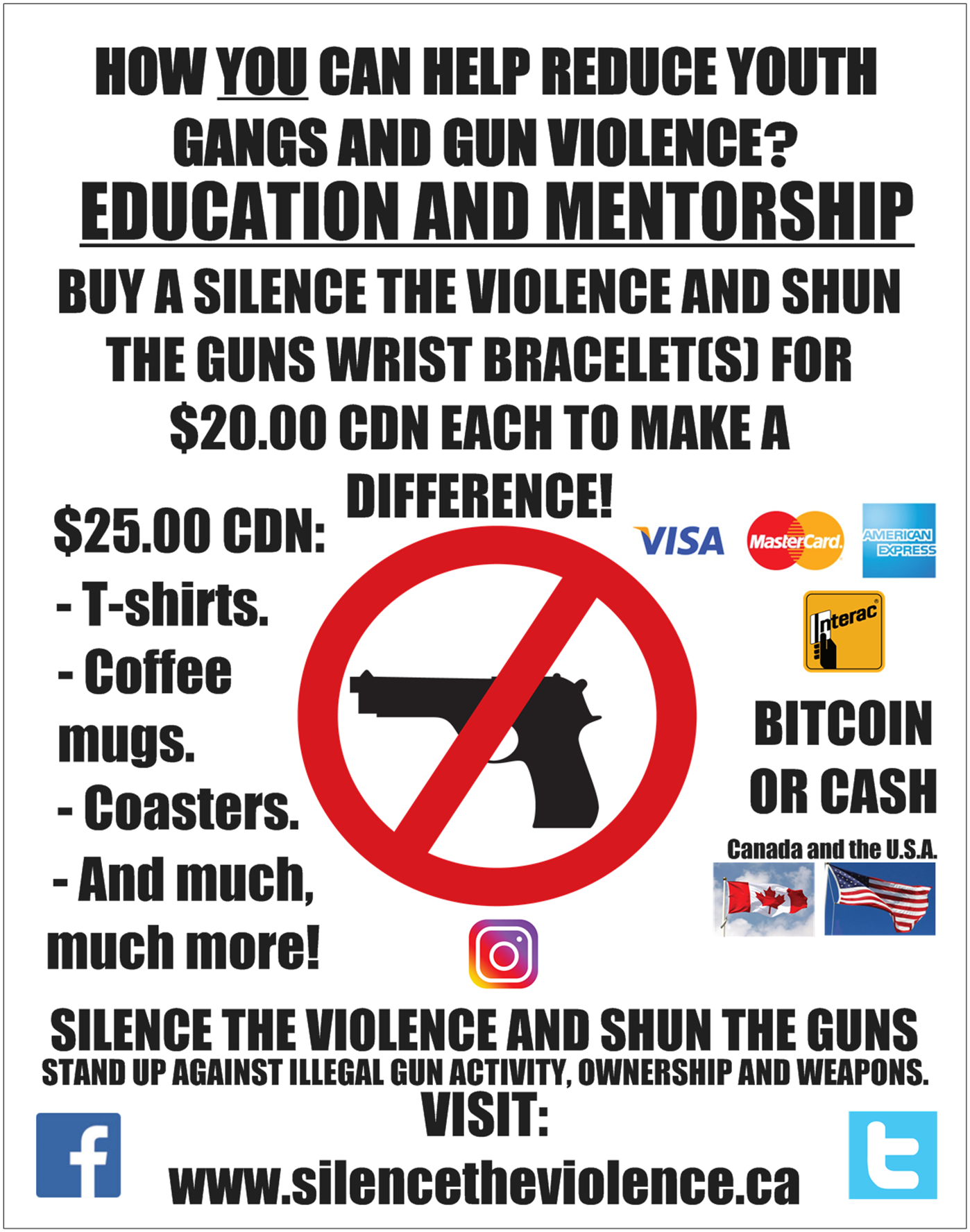 Currently there is a 20% youth unemployment rate. Impoverished areas experience postal code racism where employers blacklist youth living in targeted areas. Are you willing to make a reasonable purchase of these items to help fund the inaugural creating youth jobs campaign? Buy here!
Dominate in the targeted areas for a successful strategy to reduce youth gangs and gun violence, now watch as Silence the Violence and Shun the Guns takes a chunk out of the youth unemployment rate, starting in Toronto, Ontario, Canada.
There are over 100 unique items to buy from the ever growing product line. Since 2010, Silence the Violence and Shun the Guns' primary concern is the illegal gun activity and owners who are responsible for the escalating gun violence. The illegal gun activity and owners makes life tougher for legal and law abiding gun owners. Historically, legal gun owners have never been the problem for the escalating gun violence. Buyers of Silence the Violence and Shun the Guns' items include legal gun owners who are hunters and collecters. Can you ever recall a news story where a legal gun owner was responsible for a mass shooting? Click here to read what is the purpose the money is currently being generated for. Silence the Violence and Shun the Guns has recently become the # 1 initiative, by far, in North America and possibly the world that strives to reduce youth gangs and gun violence. Read here.  And this fact is true because people, from all walks of life, have placed their ongoing trust and growing financial support in Silence the Violence and Shun the Guns' vision and guidance since 2010. One of the reasons why Silence the Violence and Shun the Guns is the leading initiative for reducing youth gangs and gun violence, is that social and economic equality must be sought for everyone. If there is going to be a conversation and action taken to reduce gun violence, all those who are effected must be acknowledged and there must be a call for action. Silence the Violence and Shun the Guns' solution was designed so that it can be implemented anywhere in the world, starting in Toronto, Ontario, Canada. History is in the making!
WE NEED TO FACE THE FACTS IN 2018! 
If you think there should be no concern for rising gangs and gun violence, you should watch this video where minister of public safety Phillip Goodale states $327 million will be allocated to combat the problem. A spike in gun and gang violence in Canada has experts worried. Read here. "More efforts needed to prevent young people from turning to gangs, say police." Read here. CP24 reported on TV after the summit in Ottawa that the upward swing in gangs and gun violence activity is "disturbing". Read a related CP24 article here. CBC, read here. Globe and Mail, read here. Watch the Ottawa guns and gang violence submit held on Monday, March 7, 2018 here.
The massacre at Marjory Stoneman Douglas high school in Parkland, Florida on February 14, 2018 can happen again and again anywhere on this planet where guns are accessible by criminals and people who apparently have mental health issues. So why can't a mass murder take place in Canada too? You may say that's not possible.  The most recent mass shooting was at Sainte-Foy mosque on January 29, 2017 in Quebec, Canada. And prior to that incident, a seventeen year old male shot up a home and school in northern Saskatchewan January 25, 2016. We must take proactive steps in order to reduce these tragedies from occurring again.
Other organizations have been and are stating that we must invest in prevention and our youth. See here.
March 20, 2018 - Ontario police lay charges in five investigations into social media threats. See here.
March 24, 2018 - For those who say there is no gun violence in the G.T.A., just try to tell that to the approximately 600 people who braved the cold and marched from Nathan Phillips Square to Queen's park today. Today, marches, demostrations and benefit concerts are being held all around the world. See here.
WE ALL HAVE A ROLE TO PLAY TO REDUCE
YOUTH GANGS AND GUN VIOLENCE.
We need to incite and keep the conversation going if we ever hope to reduce escalating youth gangs and gun violence. Ask any police officer in Toronto, Ontario, Canada and he or she will tell you that there is an average of six shootings every day. The media only has enough time to report on the shootings people would find most important. What must be understood by all, is that youth gangs and gun violence effects everyone. A society where equality in all areas of life must be established, vigorously protected and maintained. And then we must commit to allocating the proportionate amount of ongoing money and resources to bring those left behind up to par with society, who has experienced generations of systematic social and economic exclusion in our local community. "Social and economic exclusion leads to poverty and poverty leads to avoidable crimes." A lifetime of living in bankruptcy, targeted mainly to specific races in our local community, is nothing less than inhumane. It is well over due to take peaceful and appropriate action for equality by leveling out the social and economic playing field so that everyone who chooses to live at the very least, a decent life without any barriers. Everyone in our local community deserves a fair shot at a fulfilling life. What must be known, is that there are races of people, in our local community, who are systematically left behind even now and for hundreds of years. How can we honestly say that we are friends with them if we are not taking the appropiate and proportionate action to make right these wrongs?
HERE ARE SOME OF THE MOST POPULAR ITEMS AVAILABLE FOR SALE TO MAKE YOUR STATEMENT AND EFFECT POSITIVE CHANGE.